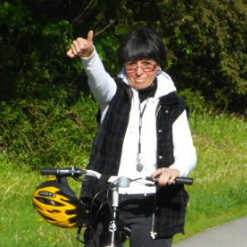 Carol Oitment
Senior Policy Advisor @ Government of Ontario
Carol is a senior policy advisor with the Ministry of Heritage, Sport, Tourism and Culture Industries, which is the lead ministry for trails coordination and planning for the Government of Ontario.
Carol coordinates the trail-related interests of 18 ministries and agencies and oversees the Ontario Trails Coordinating Committee and the implementation of the Ontario Trails Strategy.
Her background includes experience in municipal parks and recreation and private sector consulting on park and recreation master plans and feasibility studies for municipalities throughout Ontario.